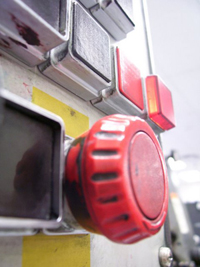 At Carl Graphics Company, we utilize the most current technology in our industry. Our state-of-the-art equipment allows us to provide you, our customer with high-quality products in a timely manner.
We realize that most people could care less about what models of equipment we use, so long as they receive what they ordered. Still, we feel this information can be useful to you in answering some of your technical questions. We hope that you'll agree.
We are currently getting our equipment list in order to be displayed on this web site. Until it is ready for posting, please contact either Carl or Dee regarding our production capabilities.